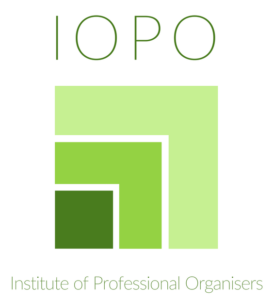 I have always been a proud member, supporter and volunteer in the group that represented Professional Organisers in Australia. I volunteered on the board for two years, ran the Sydney Forum, chaired the first Accreditation Subcommittee…
As with many organisations run by volunteers, we found it harder and harder to fill a board and provide basic services to our members.
End of May 2017, AAPO, the Australasian Organisation of Professional Organisers closed its doors – and something new and very exciting is being born out of the ashes…
On ANZAC Day, a group of very experienced Professional Organisers and Decluttering Professionals found the IOPO, the Institute of Professional Organisers.
We aim to replace AAPO, but better. We call ourselves a 'Profit for Purpose' and won't relay on volunteers to provide services to our members and the public.
It's been very intense the last weeks, but super exciting to be part of and get things done with such an amazing group of women.
We now have set up:
a business listing for the public to find a Professional Organiser that is the right fit for them
a peer accreditation system
Professional Development courses – developed by IOPO or endorsed by IOPO
A public Facebook page to educate about what Professional Organisers and De-cluttering Professionals do
an Industry Conference for September 2018
A Code of Conduct for all POs to apply and adhere to in their businesses