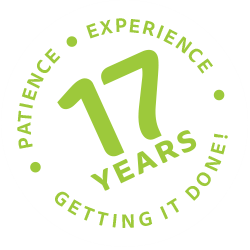 Decluttering
Verb: removing unnecessary
items from an overcrowded place.
A Professional Organiser will sort and purge with you in your home
Together we create results so you can continue your decluttering journey with confidence.
Set goals
Get started
Stay focused
Finish designated project
Learn
Emotional support to face difficult decisions
Disposal, recycling and donating of unwanted items


Ready to Conquer the Clutter in your Home?
Not everyone is able to de-clutter and organise by themselves.
What our clients say
Just start!

I attended your seminar last night and decided to start with the sock drawer – tipping it all out… you are amazing. For the last couple of years I have searched for that safe place my grandmother's jewellery was hidden …it just turned up. I had assumed it had gone off to an Op Shop in the toe of a shoe! Thank you – now back to the socks!
Tracy, Tempe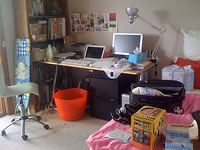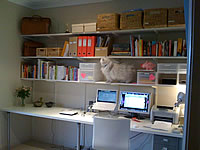 Case Study: Home Office
A typical situation of a home office that had to double-up as a guest room, plus the entire overflow from the wardrobe.
We focussed on the home office, decluttered books, stationery, notepads and CDs. We categorised everything and found a place to store it all. We brought in a handyman to fit wall mounted shelving and a tabletop system which didn't cost the earth. There is nothing better than having 3 meters of clear work surface. Even the cat loves the result!
Want to know more? Keep reading.
What our clients say
Thank you for taking the time to go through our messy home today and for giving us some great ideas. I am really looking forward to implementing all the ideas and finding a "home" for all our stuff which I think was a big issue for me. More importantly, I think the visual clarity and calmness that will come with this process should help us work as a family unit somewhat better and lessen the craziness!!!
Diana, Bexley