In three weeks time, a colleague of mine, Sarah from Heavenly Order and I are going to do our bit for sustainability and remove items we collected over the last months. Instead of the usual charity run I do after most clients visits and much to my familie's disapproval for invading their space with stuff, I started my own LessMess collection – to turn it into our own charity store at the Rozelle Markets on Saturday, 22.11.2014
I did of course inform my clients. I will always let you know where your donatable items will be going.
We are going to sell a whole lot of household items, clothes, toys and books. The proceeds will go directly to Havannah House, a charity in Forbes, which is, like most charities, in desperate need of funds.
What ever is left over from the market day, together with the items we don't think would sell well here, will be driven over the dividing ranges. This is because they are not just short of funds, but people aren't as affluent as they are in Sydney, and donations are much thinner on the ground.
I have personally not been there yet, but we have been told they need everything. From clothes to bed linen, blankets to kitchen utensils, books and above all stationery.
I am currently in negotiation with Toll Ipec to get it transported at no cost.
I met the ladies who run the refugee and was astounded by the disadvantage people beyond the mountains face.
Havannah House is one of the very few institutions that will try to house families together – everyone else separates the boys from as early as 14 and they have to live with the men. That is hitting home very close to my heart – when I see my own older boys and imagine them going off the rails and having to live with grown men rather than their siblings and mums…. so wrong in my opinion.
Havannah House doesn't get any government funding and rely solely on the work and goodwill of the people in Forbes.
So, if you have been thinking about de cluttering or hiring someone to help. Could this be the necessary last push to get you going?
If you are in the area on Saturday, 22.11.2014 please drop in and say hi; and obviously spend some money with us, because sustainable de cluttering is a two way street: it is going from one house and entering someone else's!
Havannah House Ministries: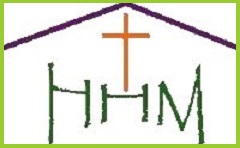 I got to know the charity and, more importantly, the ladies who run it, through Sarah. We have both been in the industry for over 9 years and have been working together on various jobs, projects and enjoy the occasional shandy together.
The force behind Havannah House is a handful of men and women with so much energy, wisdom, charity and generosity. They help the less fortunate not just by giving things, but focusing on teaching life skills, so people get a new start and a chance in life – and can pass on knowledge to their kids. They teach them housekeeping and repairing skills, money and budgeting, childcare and reading. It is so important in our modern life, for everybody. Because life is not only about academia and job success, but about living and finding a balance.
On their website it says they provide:
Support to people in need, based on resources available, in order to meet the spiritual, emotional and physical needs of those who seek help. This support may include:

the provision of temporary accommodation
advocacy, life skills learning
counseling services and referrals to other agencies

A range of projects and activities that:

develop skills for employment
build self-worth, well being and self-empowerment