Sounds like you're a Supermarket Strategist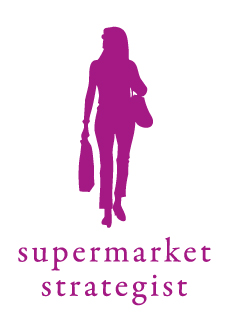 For you shopping is a sport! You love junk mail and pour over the food catalogues to work out what's on the menu for the week. Anyone could ask you what's on special and you'd be able to tell them prices and which store has the best deal. Because you love supermarkets and the ritual of planning, you need to keep check on how much you buy as you may find your guilty of a tad bit of food waste.
Need some help?
The Meal Planning Personality Profile for The Supermarket Strategist ® is your ultimate Guide to Solving the What's for Dinner Challenge.
Uniquely created by Home Economist Louise D'Allura, this Meal Planning Your Way® Meal Planning Personality Profile® is the ultimate Guide for to saving time, money and stress while you solve the 'What's for Dinner' Challenge!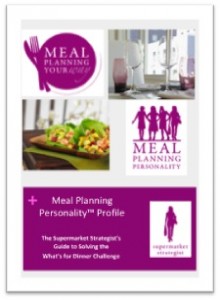 Inside our 58 page Guide you'll discover:
A new way to meal plan
The four steps to Meal Planning Your Way
What a Supermarket Strategist's meal plan is like
The questions a Supermarket Strategist needs to ask when meal planning
The really important pieces of kitchen equipment for a Supermarket Strategist
How a Supermarket Strategist should organize their recipes
The fundamentals of Organizing Your Kitchen, Pantry and how to create space in your dining room / dining table for meals
The cooking/ kitchen strategies that a Supermarket Strategist should try to make life easier!
Smart shopping tips including what's in season and how to prioritize your food dollar when it comes to organic produce
PLUS Meal Planning Templates specifically designed for a Supermarket Strategist!
If you want to reduce the amount of food, money and time you're wasting, this guide shares the strategies and resources for Supermarket Strategist to meal plan successfully and reclaim their kitchen from the clutter of everyday life.
The Meal Planning Personality Profile for the Supermarket Strategist ® is available for immediate download as an ebook.
$19.95