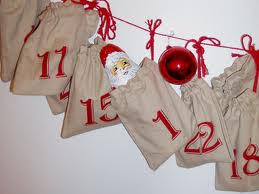 It's a German superstition, that it's bad luck to do any washing between Christmas and New Year. It comes from a time, when washing clothes after every wear wasn't the thing to do anyway, so not washing for a week was nothing unusual.
A lot of my German friends still follow that rule – not because of superstition, but to give themselves a break from housework and make that week special. We should be celebrating not getting bogged down with boring household chores.
Why not trial this idea next week. Most people I know wash every or at least every other day. I challenge my customers when I see the amount of socks a family owns by saying: "so you wash every three weeks, because that's how long your sock supply would last!" Most people don't know where I am heading with this, but I want to create new possibilities to get through a day. If the old ways are not working – and too much laundry, clean and dirty around the house, is a very common problem- why not try something new. So, this year, don't wash between Christmas and New Year. It is the same amount of work to put 7 pairs of undies away than one pair!!!