"After your talk, I finally tackled my bench and desk with the help of a friend. It had been affecting my mental health and feels great to have a clean bench top and desk and new homework station." Julia, Kurri Kurri
If you want to arrange a workshop for a group or an event, please contact Susanne
Paperwork and Time Management
and all your electronic files and e-mail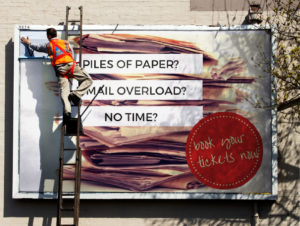 Piles of paper everywhere?
E mail overload?
No time?
Join this workshop for great tips on how to de-clutter your office and timetable! Want to know more? Read Helena's review on the blog
Dates, locations and times are:
Saturday, 9.September 2017
3.00pm - 5.00pm

'the place' Community Centre, Charlestown/ Newcastle


Corner Fredrick and Pearson Streets
more information and tickets
Living with less- free  Workshops



The ABC of de cluttering, donating and sustainably removing your stuff
An interactive free  workshop run by Councils in NSW.
Dates, locations and times are:
Tuesday, 25. July 2017
5.30pm - 7.30pm
Castle Hill Library
Saturday 2. September 2017
1.00pm - 3.00pm
Sutherland Library
Saturday 9. September 2017
10.30am - 12.30pm
Wallsend District Library, Multifunction space
30 Bunn St
Saturday 16. September 2017
10.00am-12.00pm
Blacktown Library 'Mount Druit Hub' Ayres Grove Mt Druitt

Thursday 12. October 2017
5.30pm -7.30pm
Parramatta, Epping Leasure Center, 26 Stanley Rd, Epping
Friday 13. October 2017
6.00pm -8.00pm
Hurstville Library

Thursday 30. November 2017
5.30pm -7.30pm
Castle Hill Library

The workshop will cover:
How to get started
How to do it
How to stay on task
How to stay motivated.
What to do with the oversupply
How to avoid stuff
We will teach time management skills to get more done in a day.
We will set up maintenance structures so your home stays the way you love it.
Booking details will be updated as information becomes available; or contact us here